About Mussar Blues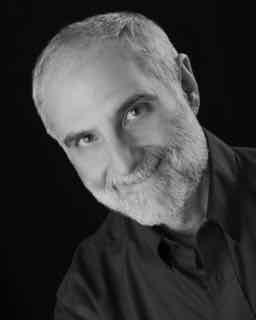 Mussar Blues infuses the wisdom of Mussar masters with the infectious energy of Blues, Jazz, and Soul, amplifying the power of a classic Jewish tool for reshaping our inner traits. Lyrics show the way to be a mensch. Sing these songs aloud. Engrave their message in your heart, change habits and behavior. 
Rick Dinitz has been creating Mussar Blues to use in his personal spiritual practice since 2005, and sharing these songs and chants in the Mussar community since 2010.
"My mission is to make this music and this practice widely available, to share Mussar chanting as a tool for self-refinement, and to promote Mussar as a down-to-earth spiritual path. Launching the Mussar Blues website to distribute these initial recordings is an exciting milestone."
About Mussar
Mussar is a traditional Jewish path of self-refinement and strengthening, with the goal of becoming the mensch God created each of us to be. The modern Mussar movement innovated a system of practical steps to move us toward that goal. Mussar is a worldview and a life-changing practice. 
Mussar wisdom includes biblical and rabbinic writings, eleven centuries of classic Mussar books, and two centuries of teaching an organized practice. In recent years Mussar has grown in popularity as modern spiritual seekers rediscover its value and effectiveness. 
Each Mussar student discovers a personal curriculum—the set of soul traits to strengthen and refine.  Soul traits include patience, humility, courage, silence, gratitude, order, generosity, and more. 
Practical tools for inner growth and refinement include studying Mussar wisdom, journaling, chanting, meditation, visualization, contemplation, silence, and specific tasks.
Learn More
The Mussar Institute — The first address for Mussar today. This is where my Mussar journey began, with a distance learning course, writings by Alan Morinis, and partners for learning. TMI continues to expand its offerings of courses, books, videos, podcasts, newsletters, webinars, and more.